So, I accidentally bought a Diana. Oops.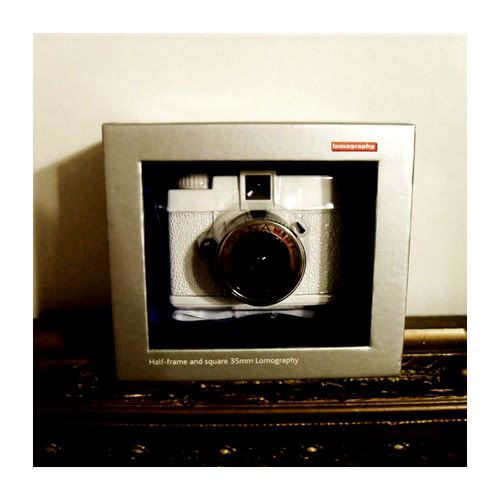 The local comic shop I tend to slink into around my lunch break happened to be having a fairly massive mark down on all of their Lomography equiptment. Now, I already have a cute little red Holga courtesy of
the super fantastic Petra
, and it's a great little starter piece for someone looking to try out a medium format rig (and comparatively cheap, as well) But the Diana mini they had on the shelf was just so damned cute.
So yes, I bought the stupid thing. Oops.
Maybe now I'll be able to use that 8lbs of film I hauled back from Texas two years ago and promptly did nothing with.