Neglect, my name is Sam. My life has been in a pretty severe disarray for several months now, so now I'm trying to make some renewed commitments to the things that mean the most to me. Of course, that includes my photography, but this new steam has also resurrected some old passions of mine, namely ballet.

With this in mind, it wouldn't shock anyone that the visual whore/balletomane in me jumped all over the trailer for Darren Aronofsky's Black Swan:


The film itself has elements of the doppleganger concept, Germanic folk myths, duality, and the dissolution of an individual's mentality. Aronofsky's previous work include Pi and the highly polished Requiem for a Dream, so I'm pretty much salivating for the general release of this one.

While on the topic of films with massive visual appeal, I should probably mention Lars von Trier's Antichrist:


While von Trier is a bit of a tiresome personality himself, his films have never failed to invoke strong reactions in me. In the final moment of the coda for Dancer in the Dark, I actually screamed and began sobbing. I've never had that reaction to a film before.

Antichrist has been an extremely polarizing film for a lot of people. It is a grotesque and beautiful movie with themes of violence, intense grief, the occult, sexuality and, again, Germanic folk myths, which seem to be a theme for me of late.

If for nothing else the film is absolutely soaked in lush visuals. I found the movie on Netflix on a rare day off and spent the next hour and a half with a dropped jaw. I ended up going to see Inception immediately after, but couldn't get into it, I was so distracted by what I'd previously seen. I'll go ahead and say it, Antichrist is my favorite example of photography direction in a film. I was absolutely staggered.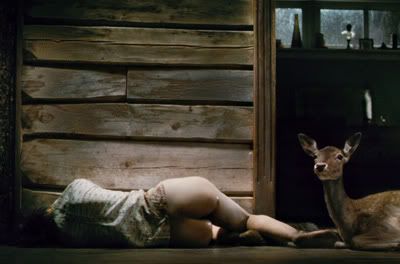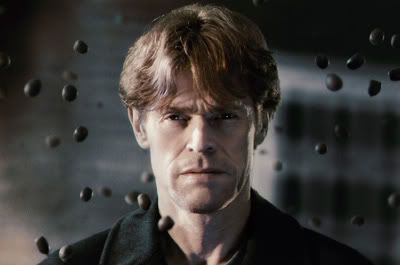 It's films like these that make me one day want to see what I can accomplish with photography if applied to moving image.