I used to think there was a monster under the bed. I was fucking convinced.

My gran told me that it was because I didn't love Jesus enough, so I prayed and I slept with a dirty pink Precious Moments Bible, but at night it would still come. And it still does. Of course, now I'm an adult and know it's just hynagogia, but in those moments while it's happening, it's the most real thing in the world. You feel like your death has come to fetch you. And sometimes I'll still catch myself praying.

You hear it before you ever see it. You feel it on on your skin before you know it isn't real. Pops and hisses, croaking and clicks. It's weight against your side when the fingers start to drag down your arm. Salvia floods your mouth as the panic shoves its way into your chest. You choke on it your panic is so thick. But slowly your mobility creeps back into your limbs, you can finally sit up, have some water and forget that you're still afraid of the same things you were when you were six.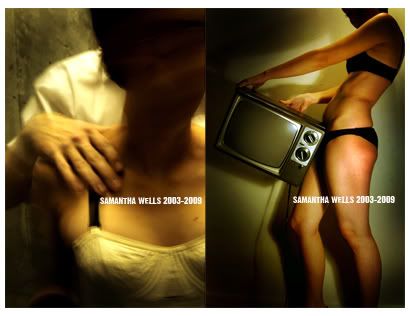 It's kind of fucked that this is something that's gone on since I was a child, but since the hynagogia began leaking into and inspiring my photography it's almost something I actively seek in myself. It's a case of poking the bear.

Momma might night have raised a fool but she did raise a glutton for punishment.